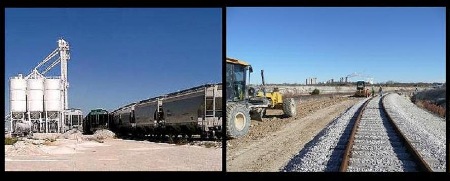 Civil Engineering Consulting Company

DESCRIPTION AND HISTORY OF FIRM

Lunsford Associates, LC is a civil engineering consulting firm with an objective to provide quality professional service to clients in a timely manner. Rick Lunsford, P.E., R.P.L.S., is the sole proprietor and principal of the firm which is located in Arlington and was established in 1995. Lunsford was a principal for 20 years with the firm of Pierce-Lunsford Associates, Inc., the predecessor organization to Lunsford Associates, LC. Mr. Lunsford has provided consulting engineering services for the past 39 years in Arlington and Dallas-Fort Worth metroplex vicinity. Our staff includes professional engineers, graduate design engineers and senior civil & rail designers with a variety of design experience with civil projects.

The firm provides site planning, civil engineering design, project management and construction administration services. Surveying services are provided through subcontract surveying firms that Lunsford Associates has established long term working relationships with. Representative clients include municipal agencies, private owners and developers, railroads, petro-chemical transporters, churches, public agencies, and other design professionals including Architects.

Project experience includes public and private streets, drainage studies, storm drainage improvements, petro-chemical rail & truck terminals, water and wastewater utilities, churches, schools, commercial, industrial and residential development; automobile distribution facilities; parking lots; site lighting; railroads; and rail trans-load facilities. Specialty residential projects include retirement and assisted living facilities and mobile home parks.

Transportation and drainage projects include public and private streets, railroads, rail & truck terminals, rail trans-load facilities, drainage studies, storm drainage collection and detention systems.

Water, wastewater & environmental projects include water and wastewater utilities both new and rehabilitation; pump stations; water storage tanks; wastewater treatment plants and permitting; car wash facilities; spill prevention control and countermeasure (SPCC) plans and underground storage tank closures.

Lunsford Associates, LC is fully automated utilizing AutoCAD Civil 3D 2014 for street, site grading, drainage, utility design and production of plan and profile sheets. Computer hardware is supported with an extensive library of software for production, design and scheduling.

The company maintains full insurance coverage including workers comp., general liability and professional liability.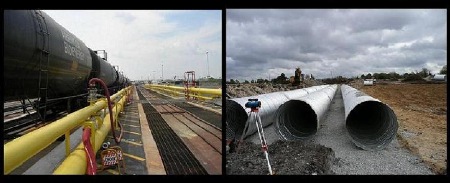 © Copyright 2006-2014 Lunsford Associates, LC